Lois is an Austin, Texas intuitive consultant and teacher. Lois started her intuitive work in 1990 by practicing on anyone and everyone she could find. Her professional career began in January of 1994. Soon after, in 1995, she started teaching intuition classes. Lois has a different delivery than most other intuitive consultants in that she assists her clients with processing information rather than just providing a long list of facts that is often emotionally overwhelming. Her style is conversational and her delivery always matches the individual needs of the client.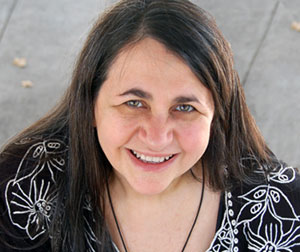 Although Lois often provides painfully truthful insights, she generally delivers the information with love, compassion, and deep understanding. Lois has an educational background in business and has owned several successful ones. This makes it easy for her to communicate using appropriate vocabulary in all business, career, and financial matters. She is known for her ability to get to the heart of the matter, only focusing on details when necessary.
She is exceptionally skilled in relationship matters. People who know her well often refer to her as "Austin's Relationship Guru." Lois had many different kinds of relationships for many years before meeting the love her life in 2002. She has helped thousands of people in this extremely difficult arena and has had her own "Love Lois" column published in Austin Woman Magazine and in the Austin Post. Lois will be happy to answer your questions anonymously and publish them on the following pages. Submit your questions here.